Crypt Shyfter
Grab your ray gun and put on a loincloth- it's time for a text adventure! Battle aliens, plunder dungeons, and chow down on magic pizza as you strive to become the ultimate master of space kung fu! Shyfters beware- there's a new barbarian in town.
What is Crypt Shyfter?
Crypt Shyfter is a long-running series of sci-fi/fantasy text adventure games built with a program called Twine. You play as a totally rad barbarian warrior on a quest to rid the galaxy of evil shapeshifting alien cyborgs called Shyfters. The games are frequently updated and new adventures are added regularly. To view the latest updates, check the devlog below.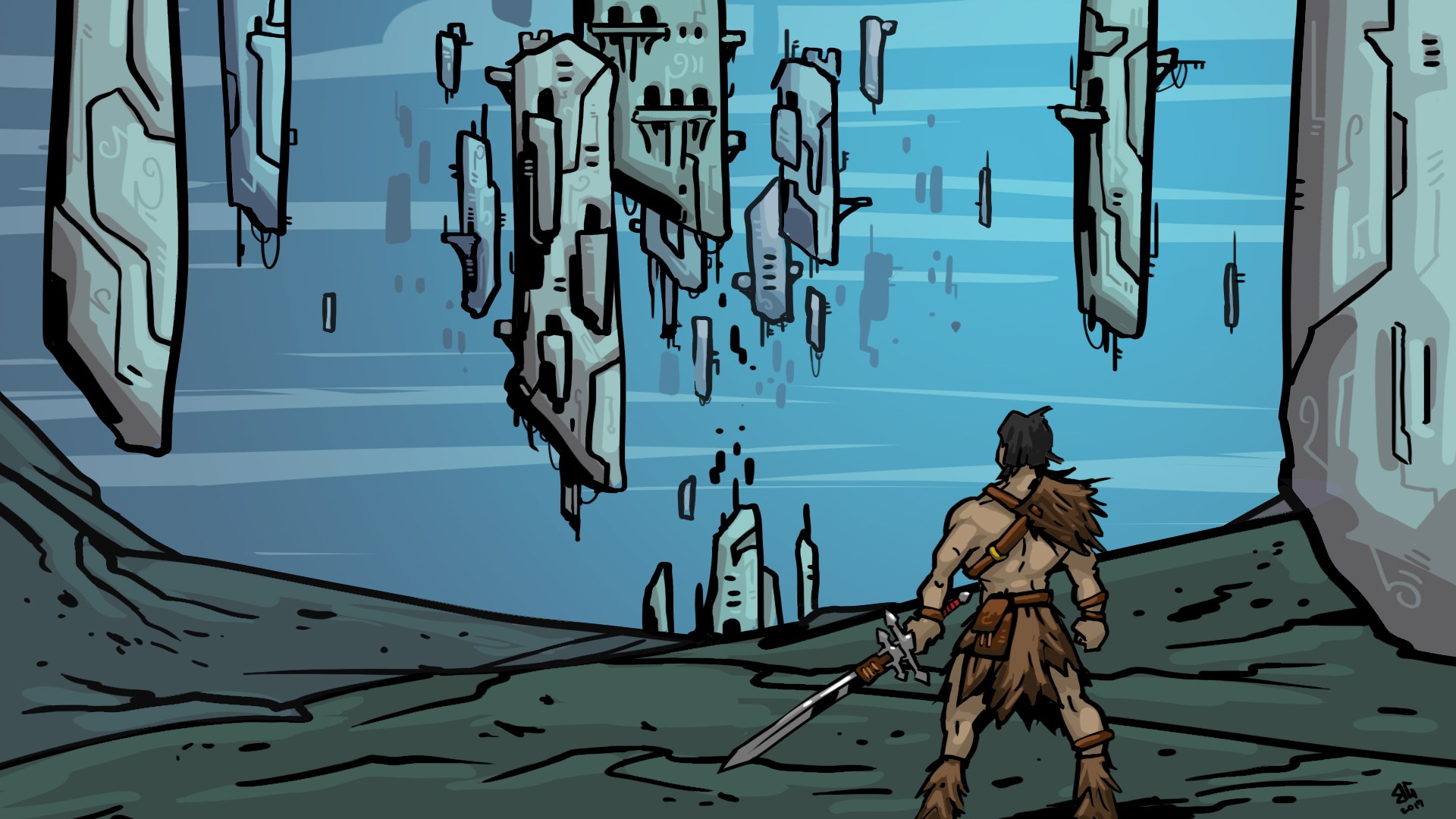 Who makes these games?
Me! I'm Kung Fu Space Barbarian. I'm a weirdo who likes old-school text-based RPGs. Nice to meet ya. Or, as the Fuzonians would say, "Makkana!"
I found a typo/error in one of the adventures. Where can I report it?
Shoot an email to kungfuspacebarbarian [at] gmail [dot] com. Please include the adventure title and any details you have regarding the error (screenshots are a plus!). I'll update the issue for the next release.
How many games are included in this bundle?
28
Will there be more adventures added to the bundle? If so, when will the next one be released?
I can't say for sure. I occasionally write new adventures when the mood strikes, but the next one might not show up for a year or more... or ever. If you plan on purchasing the bundle, please be OK with buying it AS IT. Do not buy it with the expectation of more content being added in the future.
Will Crypt Shyfter ever get graphics or music?
What need does a barbarian have for such things? We are a primitive folk! Pixel art and chiptune music exist for the coddled masses of civilization, not uncouth savages like us! But seriously- NO. Never. If you're looking for modern graphical RPGs, I suggest doing a quick search on Steam.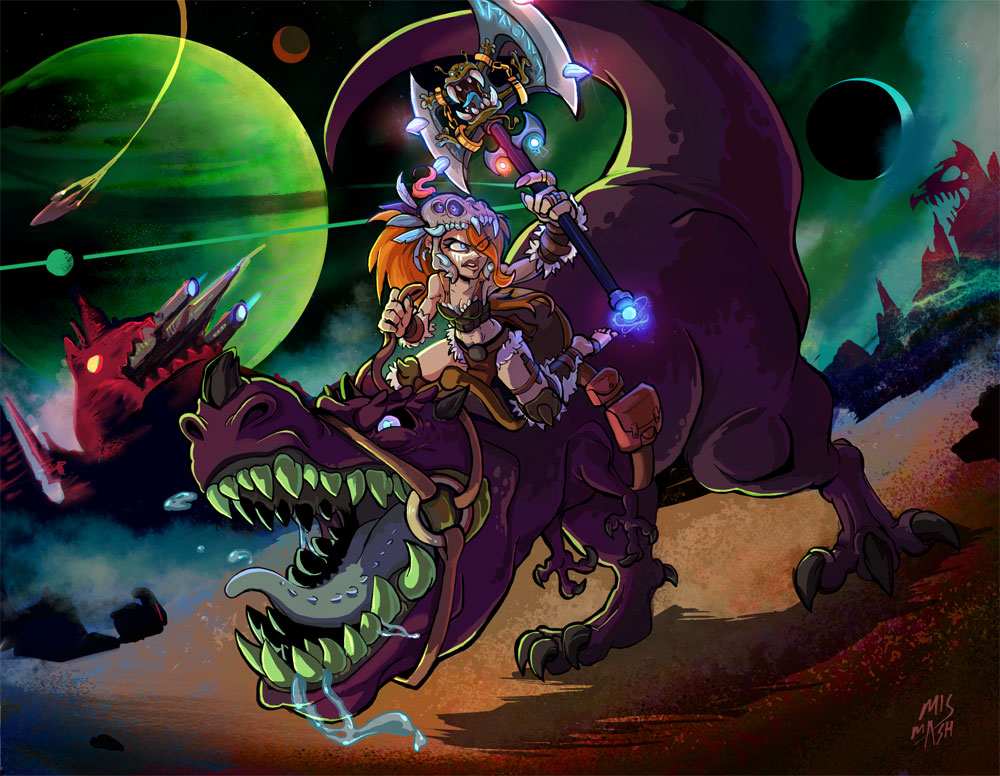 Will this be available on Steam/iOS/Android/holographic data pads?
Nope.
Why can't I play as a wizard or a thief? You should add more classes!
I think you're looking for Dungeons & Dragons. Crypt Shyfter is all about beefy barbarian heroes, not wimpy rogues and druids. Take your dual class dragonborn artificer/paladin elsewhere.
Who did the artwork on this page?
MisMash, PhantomArcade, Hankerin Ferinale, RadiBits, Omenakettu, and FuShark
What order should I play the games in?
When you download the bundle, you'll find each game labeled with a number (ex. 01. Frostfall, 02. Moonbright, etc). These numbers indicate the order the games were released, but the release order may not be the order you want to play in. If you'd like to stick to one genre at a time, check out the list below for a complete breakdown:
Fantasy
Frostfall
Moonbright
Mon Magma
Vortex
Howling Flame
Crimson Wings
Pizza Quest
Legend of Azmar
Fallen Empire
Blood Island
Chapel of Evil
Warriors of Cloud Mountain
Citadel of the Flame King
Dragonfire
Sword & Planet
Exile
Starwisp
Rebellion
Atomic Angel
The Dinosaur Wizard
Warp Hounds
Kung Fu
Dreadnaughts
Legend of Silver Wolf, Master of the Grey Blade*
Weird Western
Limerick
Oathbreaker
Misery
Evil Shyfters
Abomination
Storm Shadow
Military Sci-Fi
Turbo Wars
*Silver Wolf is a prequel to Dreadnaughts, but I would suggest playing through Dreadnaughts first in order to avoid spoilers.
Purchase
In order to download this game you must purchase it at or above the minimum price of $19 USD. You will get access to the following files:
CryptShyfter_v3.2.8.zip
4 MB